We have vast experience in creating corporate videos for our clients. These range from interviews to training videos, right through to scripted dramas.
Over the last few weeks, you may have read about how we've been around Europe filming some client interviews, why not take a look now at what we did in Amsterdam? Our super portable and lightweight single camera shoot kit weighs just 23kg and can be transported easily by car, train or air. Here's some more info about our top of the range kit.
Cameras & Lenses
When it comes to video kit, we've got it covered! With 7 cameras in total, 3 of which being 4K, including Sony FS7 and FS5, we're prepared for any type of shoot. On top of all of our stock zoom lenses, we also have 5 Samyang Prime Lenses, ranging from 14mm right the way to 85mm, perfect for shooting interviews and general videos to be used for any kind of corporate video.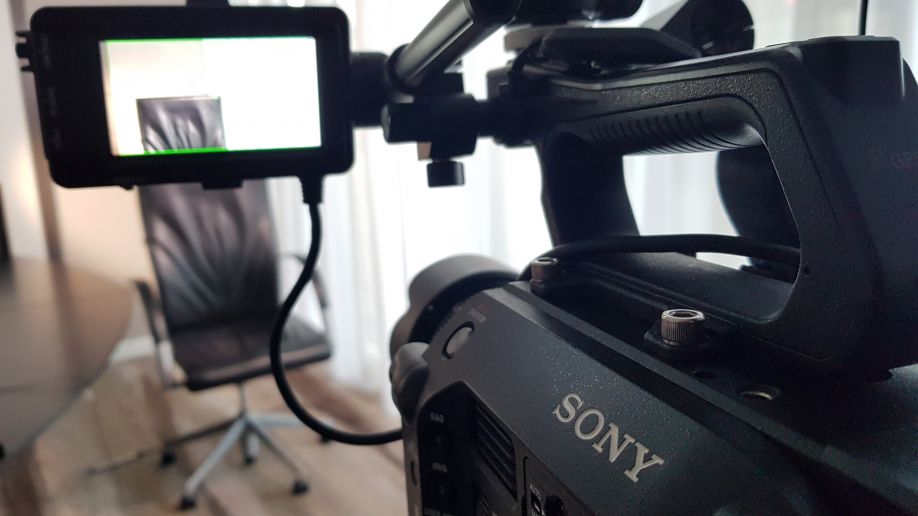 Lighting
Over the past couple of years, we've slowly been replacing all of our lighting with LED technology, both for their efficiency and weight. Our Kino Flo Diva Light (which has been fantastic and very well used) has been replaced with our lightweight SWIT Flexipanels. These are flexible LED panel sheets than can be rolled for portability. They give out a huge amount of soft light. We also have several other LED light panels that can be used in a range of scenarios. Additionally, we have a complete green screen lighting kit and backdrop.
Teleprompter
Traditionally, teleprompters were big and bulky. We have recently invested in an extremely portable kit that utilises a tablet computer and can be quickly set up in under 15mins. These are great if you have a script or a lot of key points that you need to remember and get on to camera all in one take.

4K workflow
Over recent years, 4K televisions and online streaming in UHD has become the norm. Using our 4K cameras and Final Cut Pro, we have a complete 4K workflow, to deliver your projects in the highest quality.
Your next project?
Thinking about your next project? Get in touch with us so that we can discuss your requirements and work out the best solution for you.