We've been investing in some great new kit this week. Have a look and see how this can help you with your next video.
For a long time, we have used our trusty Autocue. However, this was a large piece of equipment that required a laptop and 15inch monitor with a heavy supporting rig which took a while to construct. Not ideal when you have a short time to get the shoot set up or you're struggling with the weight and amount of kit needed onsite.
We decided to replace this with an extremely portable Proaim TP-300 teleprompter. This is very lightweight and fits inside a small peli case. It takes around 5 mins to put together and a small 10inch tablet computer replaces the need for a large monitor. The tablet computer also means we can make it more portable and free of power cables. The amount of adjustments on this kit also means we can use it with any of our 4K cameras and lenses - not just small DSLRs.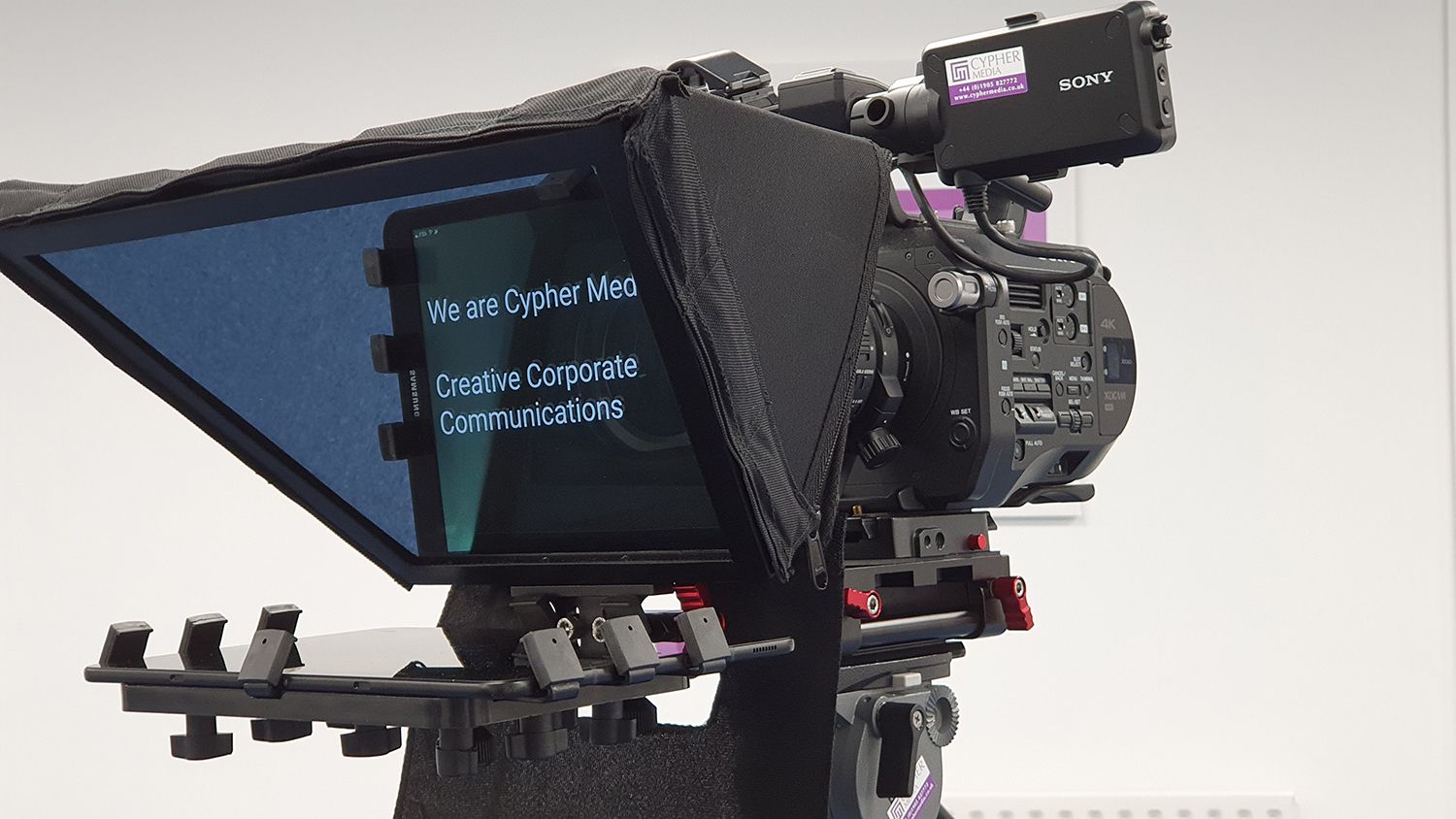 How can this help you?
A teleprompter is very commonplace in a studio environment, where a presenter needs to speak for a long period of time whilst looking directly at the camera. Text scrolls up a piece of reflective glass positioned in front of the camera lens allowing the presenter to simply read what is written. We are frequently using this technology in corporate interviews and videos presented directly into the camera. This helps ensure that the interviewee or presenter can complete their video smoothly and error-free, often in one take. It gives your videos a slick, professional feel. It also saves on editing time as the use of a script means what will be said can be pre-approved before filming takes place.
We can't wait to start using this with our clients.
Get in touch with us so that we can help you produce your perfect video. We can even help with scripting it for you.