Our team are back in the office after completing the first International Tax & Legal Academy of 2020. This large-scale event took place in Prague with 500+ delegates. Take a closer look.
Following our two articulated lorries arriving on Sunday morning, we were up bright and early to see it in & get it unloaded for the 5-day-long conference. Our crew of 26 quickly got started on allocating the kit, which had been colour coded, into the required rooms.
Main room
Our main room for this event was a gorgeously branded and uplit 41m wide by 4.9m tall set with client-branded lightboxes and columns. Our centre screen possessed a 4.8m 16:9 screen, as well as a 12m x 3m stage fit with x2, branded lecterns, stairs and a disability access ramp. Flanking sets each had a 4.2m 16:9 screen with 7m x 2m stages & x1 branded lectern. Due to the way some of the sessions work during this event, the set could be used as one complete room, as well as easily divided into 3 separate rooms.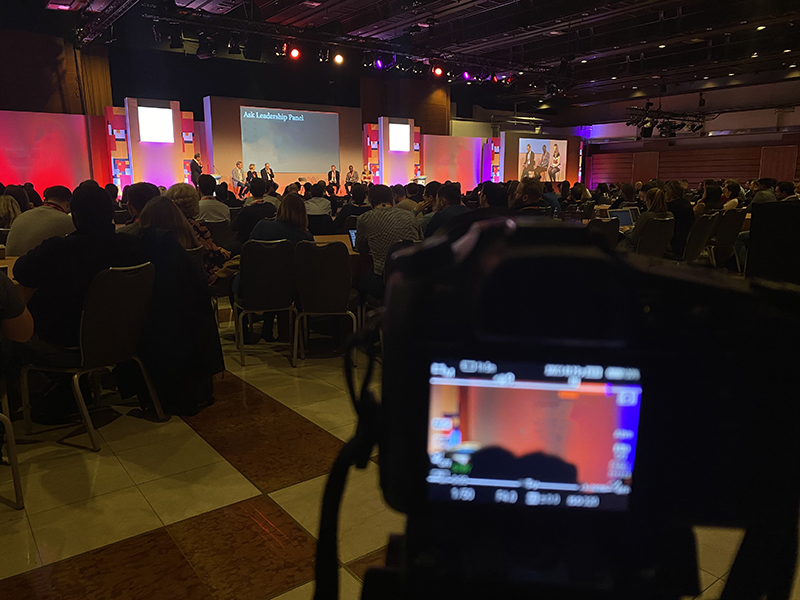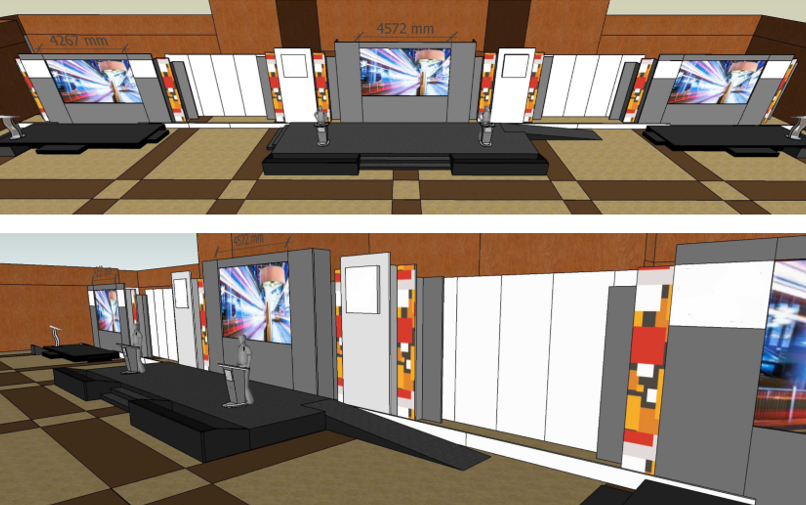 Breakout Sessions
Whilst the main stage was being built, our 'breakout boys' got started on building the x7 breakout rooms required for this conference. The main one, set in the Ballroom, hosted an 8m wide by 4.2m high set fit with a 3.7m rear projection screen, branded lightboxes & a lectern. The following 6 smaller breakouts used a combination of in-house projection, combined with our sound equipment and microphones. Using the in-house projection helped keep costs down for our client.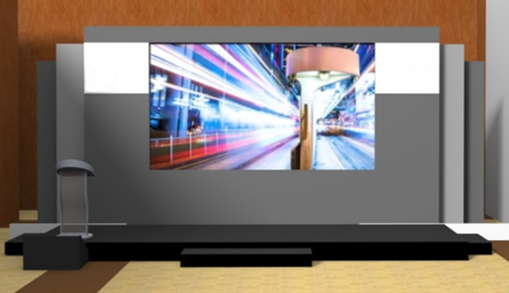 Tech & Extras
This event saw the return of the much loved 65" 'Magic Mirror'. The mirror is 1-way-glass with embedded touch technology, behind it is a Canon DSLR & a built-in printer. The software allows us to create custom frames using client branding for printed photographs. On top is a powerful LED ring light to get the perfect pictures. The event also had a client-branded photo wall – a 3m wide by 2.2m high engaging printout. These are a great way to get branded elements in delegate photos, which can be shared and talked about on social media.
One of the extras we loved was the gorgeous branded staircase vinyl fit with client colours, completely changing the feel of the lobby.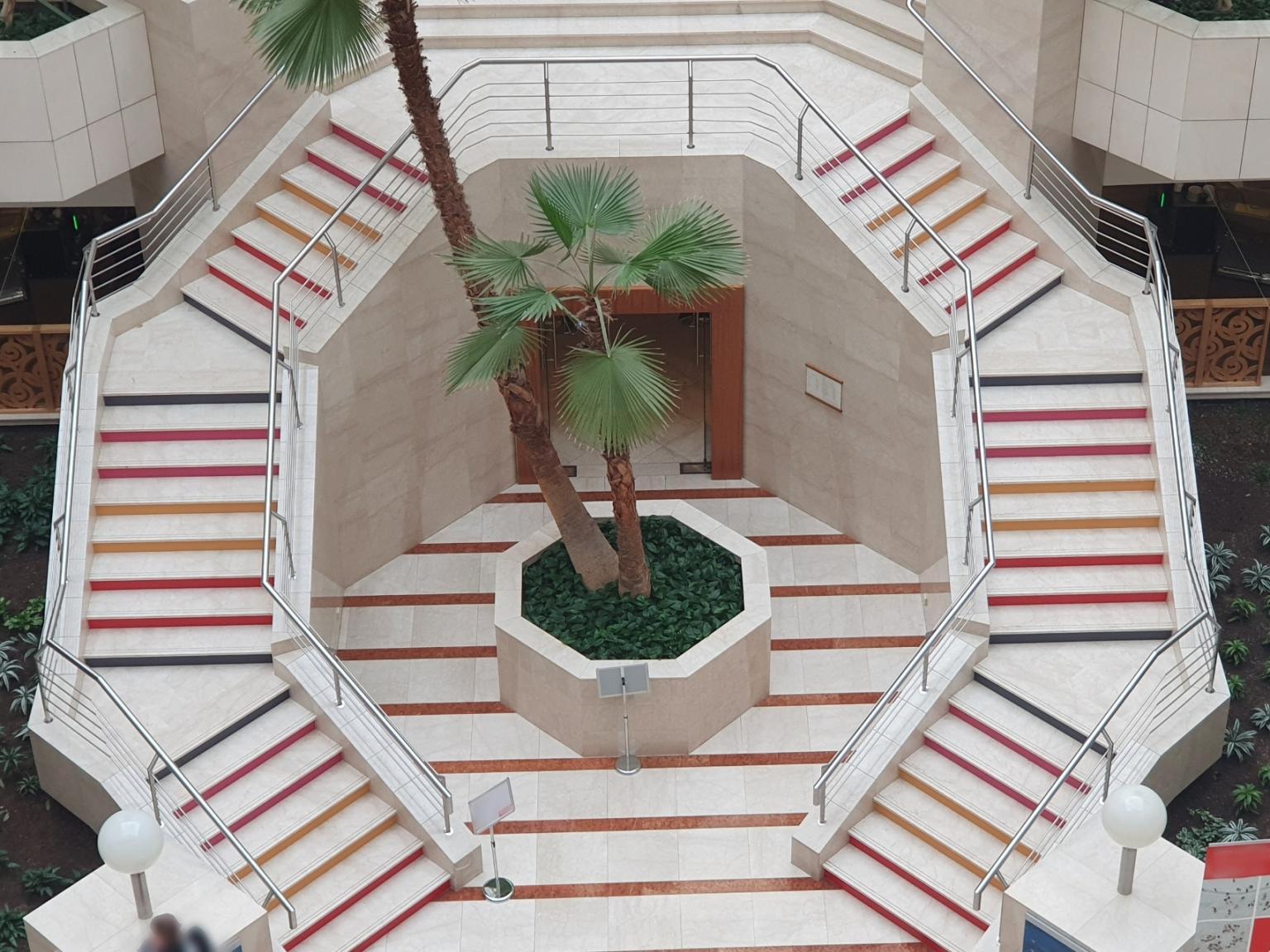 If you require any event-related assistance, feel free to contact us by telephone (+44 (0) 1905 827772) or get in touch with us via email on This email address is being protected from spambots. You need JavaScript enabled to view it.