Despite the year not starting out how many of us had planned, we're keeping positive and we plan to continue delivering successful remote events and services. Take a look at what we can help you and your business with this year.
Event Livestreaming
The Cypher team will still be able to assist with the entire process of creating and running your events, from start to finish. We spent last year fine-tuning our livestream gear and knowledge, so no need to worry when it comes down to the nitty-gritty details. We can carry out all event livestreams remotely whilst staying safe and following all government guidelines.
Event Management
We are here to provide more support to clients than just running livestreams. If you are planning on running a live session, but do not intend on livestreaming it out we can assist in the creation and logistics of this to ensure a smooth session. By using tools such as Zoom Webinar, we are able to be in complete control over screen shares, presenters, questions & quizzes.
Virtual Recording & Editing
If you do not intend on livestreaming your events, we do have other solutions for producing your videos. We can remote record your presenters' sound, video and slides, then our skilled editors can seamlessly combine the two. This can be achieved by setting up a video meeting on a platform of your choice and helping the presenters in every step of the process.
Voiceovers & Animation
Our skilled animator can still create stunning, branded animations for you and your clients. Motion graphics are a simple and captivating method of keeping viewer retention, and this is now more relevant than ever. Whether you'd like to create detailed infographics or simply reiterate the COVID-19 regulations regarding facemasks and social distancing in a branded, animated format, we can be of service! We can also recommend the perfect voiceover artist from our experience for your video, should you need one.
Web Development
Our web team, has been working round the clock to get client websites live. We are always happy to help you create stunning, modern websites fit for any purpose. Registration websites, livestream landing pages or simply company websites, we can do it all, remotely! We can assist your website creation from start to finish, we are on top of 2021s latest website design trends so don't worry if you're unsure as to what you'd like.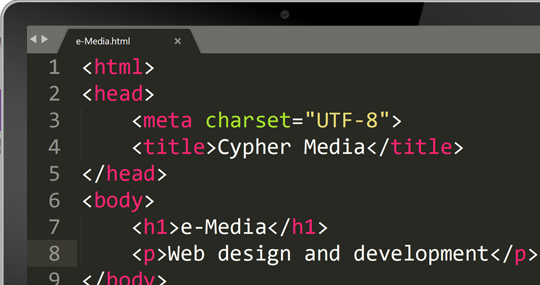 Get in touch with us today to discuss how we can assist you.