This Global Legal Event was similar to something we took on late last year. A 3-day-long event spanning all time zones, Europe, Americas, and Asia Pacific. Across the three regions we accumulated a total of 62 hours of livestreamed content in just 72 hours.
Plenary Sessions
We conducted 21 plenary sessions across the 3-day event. Our Wirecast livestreaming software was set up to cater for anywhere between 1 & 8 speakers on 'stage' at any given time, all fit into a bespoke branded template we created for viewers. Speaker's video and audio were pulled in through WebEx meetings and fed directly into our streaming setup, allowing us to directly output it on stream. Built into the app / webapp where the conference was being hosted was a live q&a feature, allowing any participant to send off questions and queries to speakers throughout the sessions.
Breakout Sessions
Our breakout sessions were done a little differently this time. We wanted to allow more interaction between speakers and participants so once the attendees had finished watching the pre-recorded video for the session they were attending, a WebEx link would allow them to connect and discuss with each other about the session they had just attended. We had 6 laptops set up with different logins to cater for 6 separate WebEx meetings, or breakouts.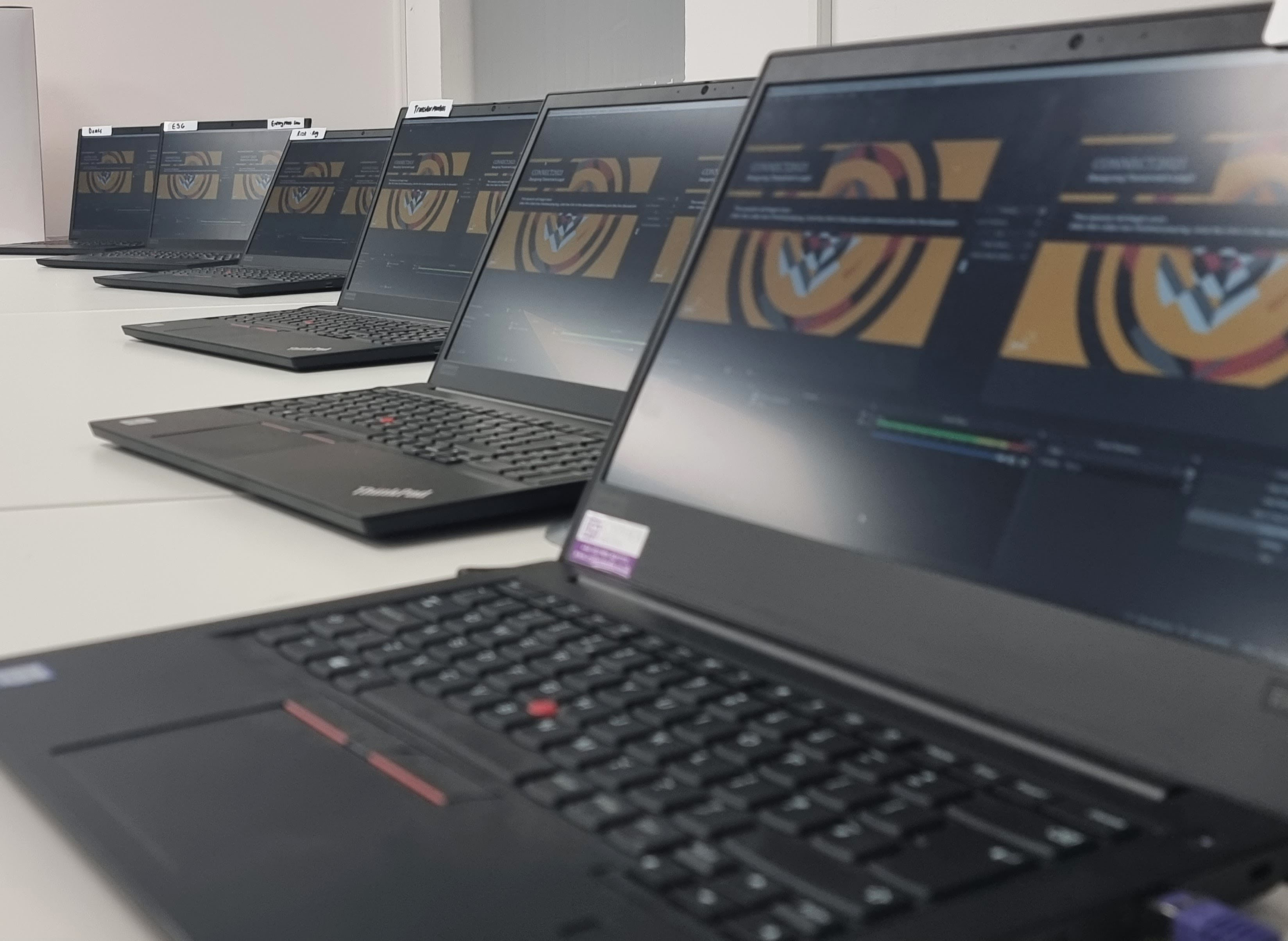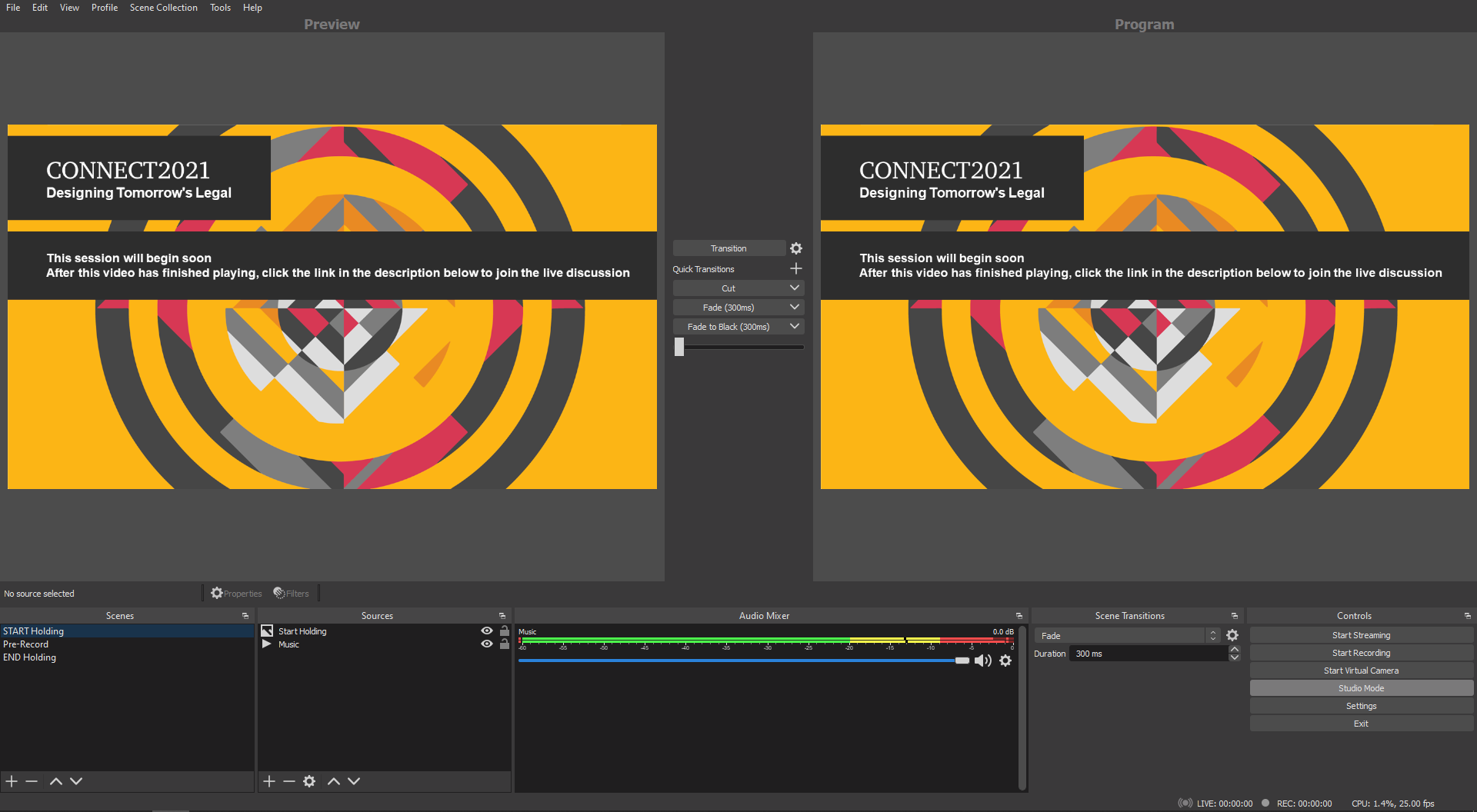 On demand sessions
Prior to the start of the conference, our clients asked if we could record and produce some on demand videos for conference attendees to watch in their given timeslots where there were no live events running. We produced 5 20 – 30-minute OD sessions that were put on the website.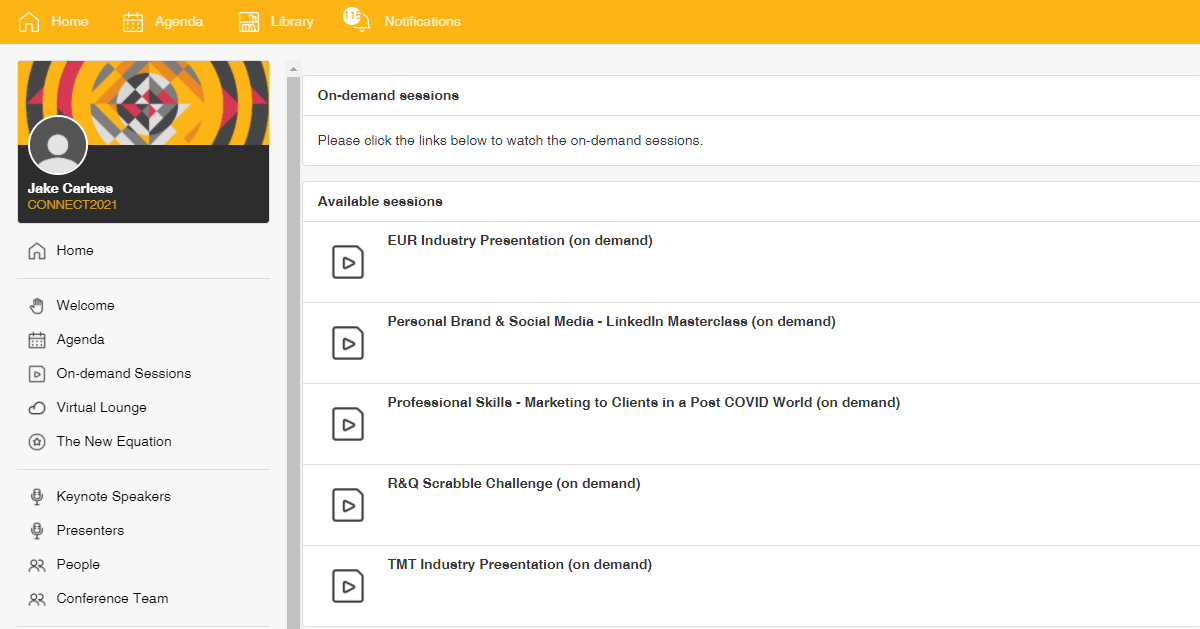 Virtual Lounge
The virtual lounge subsection of the website consisted of 4 'areas' where participants could visit different virtual desks for the sessions in that area. The virtual desks contained resources, a pre recorded video, along with a 'chat' function, where delegates could ask the people in charge of the desk questions.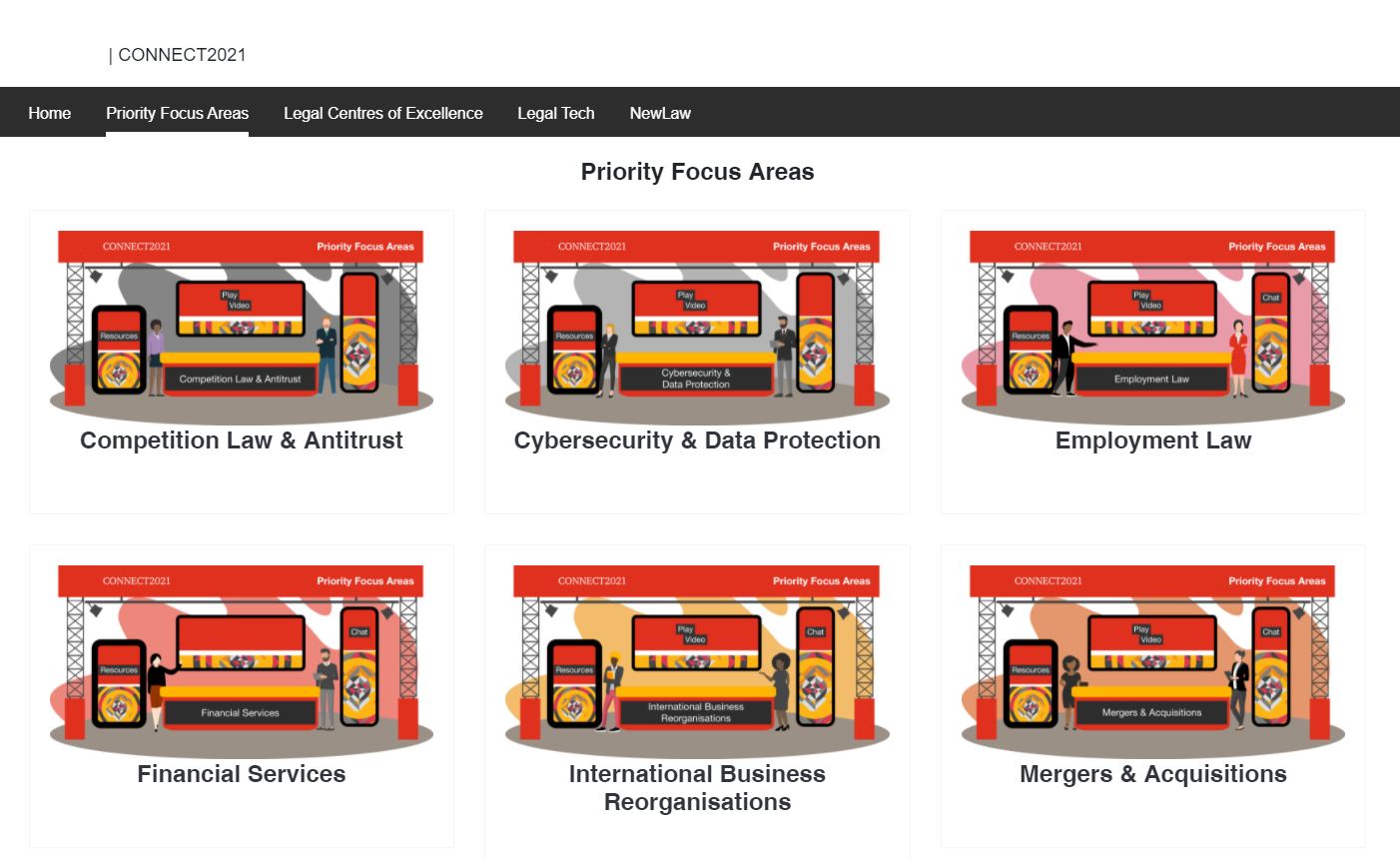 *Note that most of the branding has been removed*