We've highlighted some branding elements in previous posts, but in this post we will take a more in-depth look at some different branding elements.
Note: Client logos have been removed from the images presented in this article.
Set & Stage
Our client-branded designs are frequently made in Illustrator whilst following strict brand guidelines. Backdrops and organisational branding are essential on events for adding colour and personality to your conference. Our backdrop prints vary in size, they can be as big or small as required. Take a look at these 7m high printed backdrops we did in Copenhagen last year. By adding colour and personality to your sets it changes the feel of the set completely – as opposed to having plain black pipe and drapes.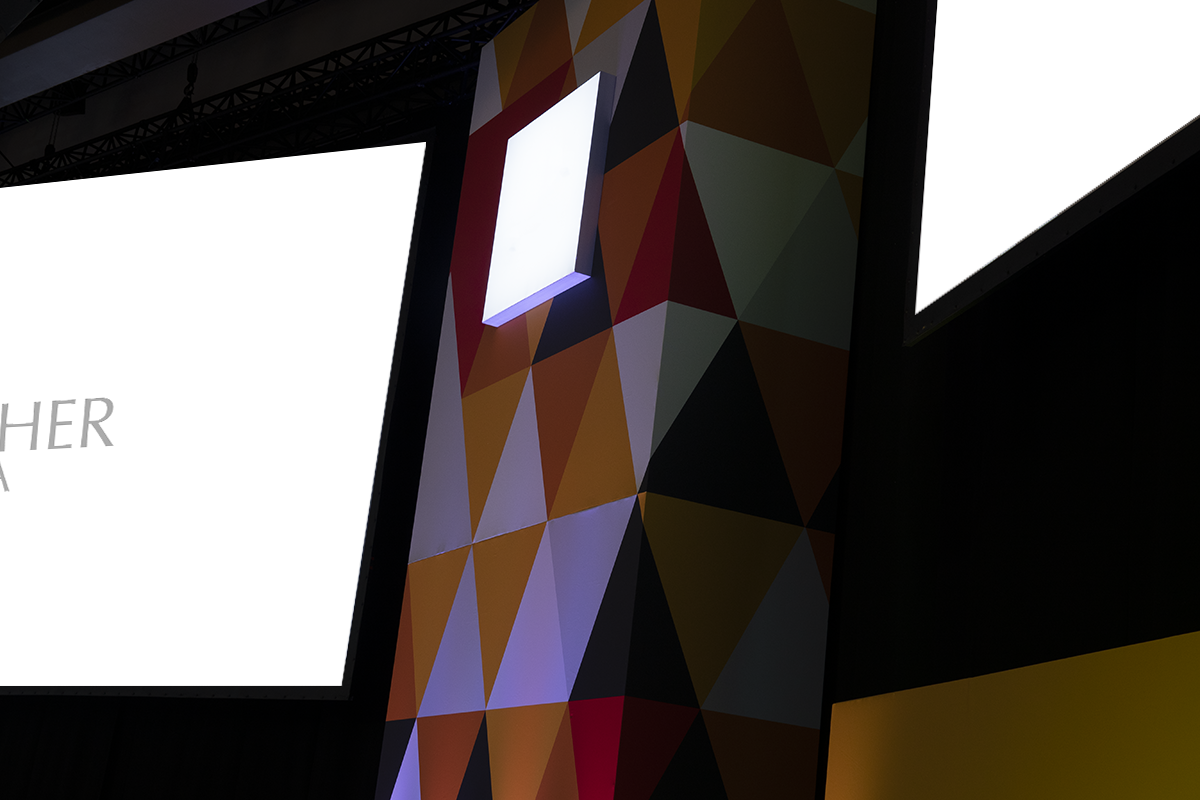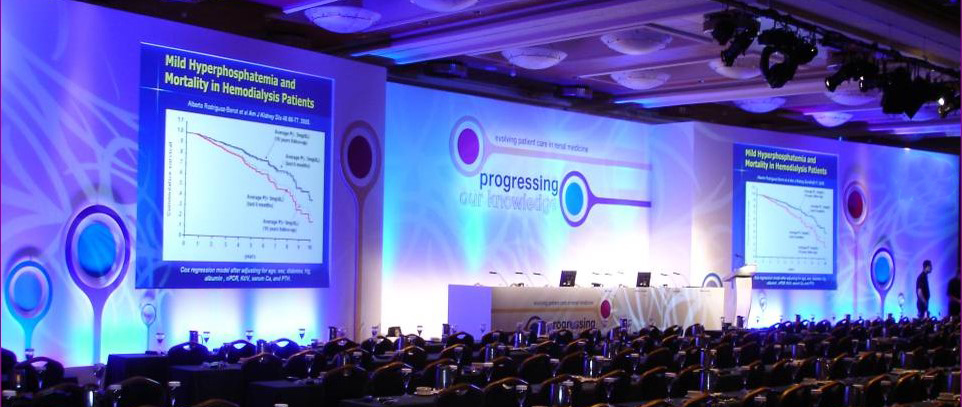 Banners
Standing or hanging - we can get it done. We regularly print out client-approved banners for events to dot around the venue. If you're not satisfied with branded backdrops – why not take it one step further? Check out these hanging banners we printed for a job in Copenhagen, offset in a 3-2-3 formation. You may know we are also able to provide engaging branded photo wall printouts that your delegates can take photographs in front of.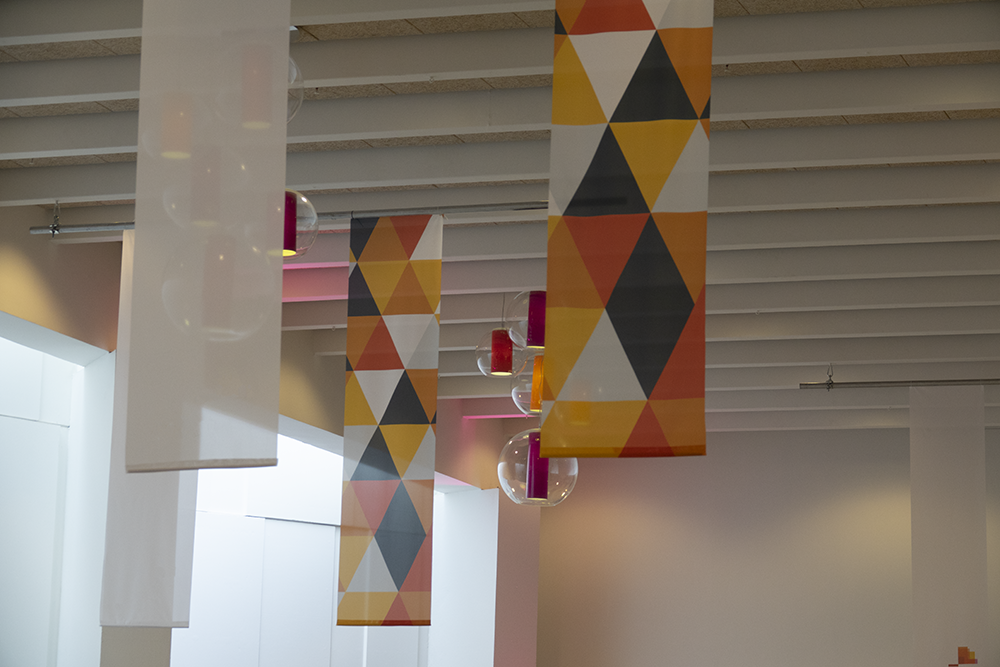 Photo walls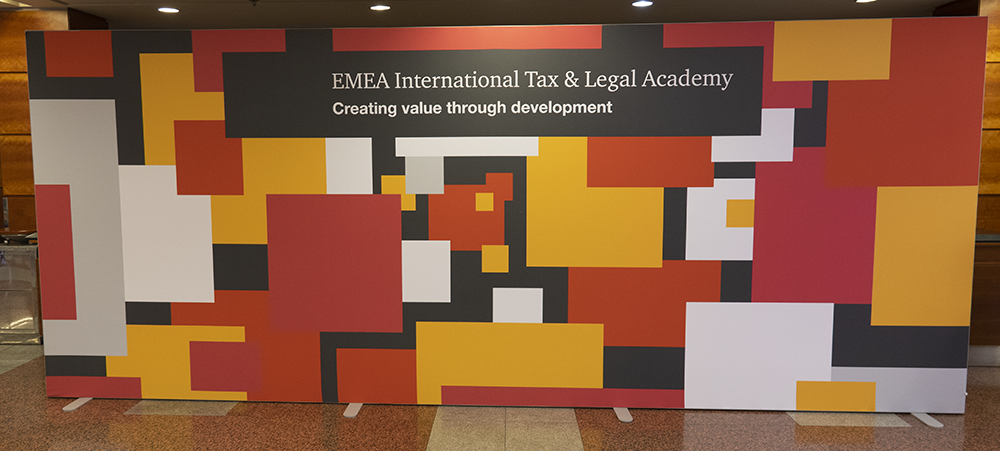 Microphones
Want to make your group sessions more interactive whilst maintaining your brand recollection? Why not invest in some gorgeous branded catch boxes? These soft, padded boxes have built-in microphones that go straight into our sound desks and are excellent at disregarding any unnecessary sounds such as throws, catches and drops using automute technology. Our catch boxes are perfectly safe for throwing to other delegates that may have questions, they're great for audience participation and even actively encourage it.
Plasma PODs
If you've read our previous articles, you should know all about our bespoke POD system. Created from the ground up by our in-house web developer, Dharmesh. The Cypher Programmable Onsite Display, or POD, is a live timetable system which directs delegates to their respective rooms & sessions. Not only is the timetable system client-branded, but the stand too!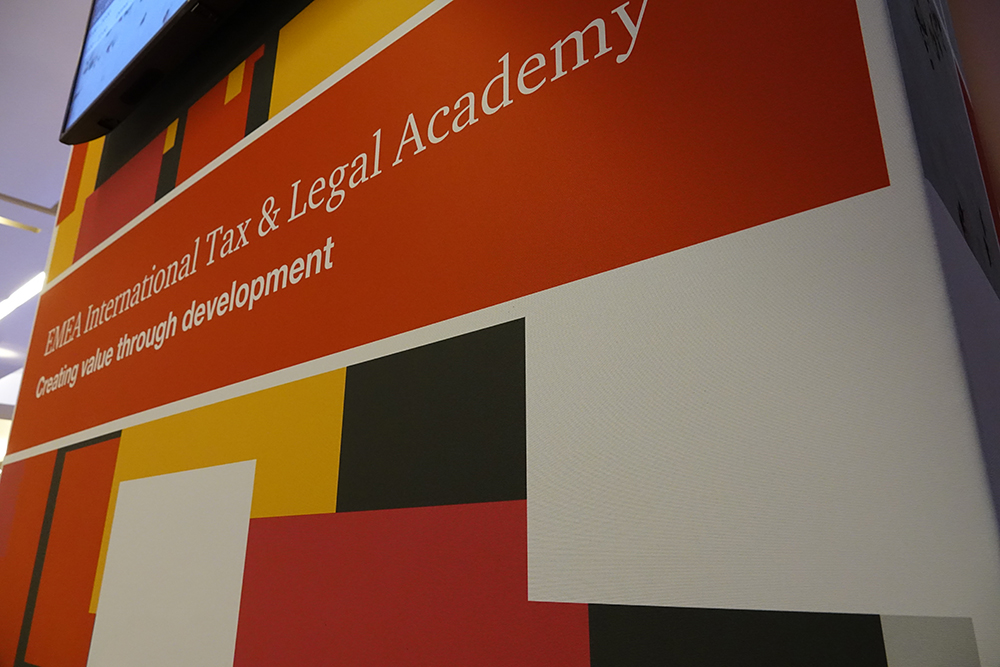 Charging Lockers
With the constant rush on conferences, delegates may sometimes forget their chargers in their rooms. We now dot branded charging lockers around our events, fit with many different cables that will charge any phone; just pop your phone in the locker, plug it in and lock it behind you, but don't forget your key!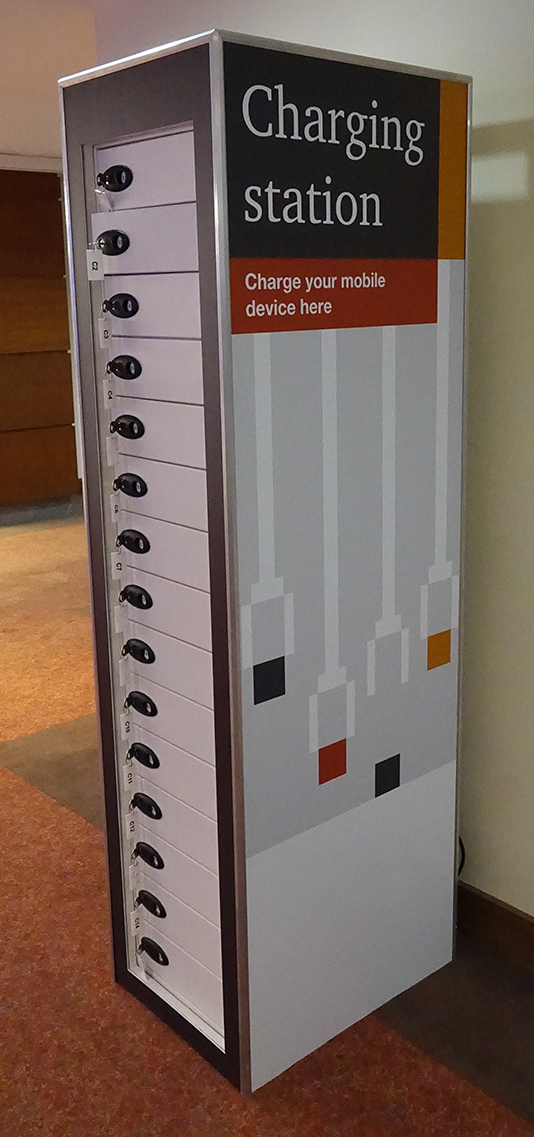 What else can we do for your brand on events?
When dealing with large-scale conferences, it can be tough to brand outside of your main conference rooms, but not for us! On top of bespoke banners with your firm's trademark, we can also offer many more services including lit up Styrofoam company devices, 360° rotating logo projectors and customisable window, mirror & floor vinyl's - here's a great example of some colour-coded stairs in-line with the brand guidelines of one of our clients; feel free to get in touch with us, because that's not all we can do!