After a long 21 months the Cypher team dusted their passports and cleaned their boots in preparation for a Global Tax Symposium being hosted in Barcelona. With new Brexit regulations now being in place, take a look at the leadup, and what went on…
The Carnet System
You may be thinking, what is a carnet? "The ATA Carnet, often referred to as the "Passport for goods" or "Merchandise passport", is an international customs document that permits the tax-free and duty-free temporary export and import of non-perishable goods for up to one year." Since leaving the EU, a Carnet is now required when temporarily importing and exporting goods such as AV equipment. This requires us to list the weight, value, country of origin, make, model & serial number (where applicable) of everything we were sending to Barcelona.
The load/unload
This event was being hosted at the W Hotel, Barcelona. Due to the location of this venue, we couldn't manoeuvre our 2 articulated lorries in to the loading bay of the hotel car park. The team were up nice and early unloading at 3am down along the beach access road. Our vehicles needed to be moved by 8am. The conference came to a conclusion on Friday at 1pm, so when it came to reloading the truck we had multiple vans collect kit, drop it off at the truck, and then return to the venue to restart the process.
The Main Room
The main room for this conference hosted a stunning up lit backdrop fit with 2 x 16:9 format screens; light columns, and two illuminated branded lightboxes. As for staging, it was a 12m x 3m carpeted stage with x 2 branded lecterns fit with comfort monitors for presenters. Perspex screens were provided for plenary sessions where panel sessions were taking place.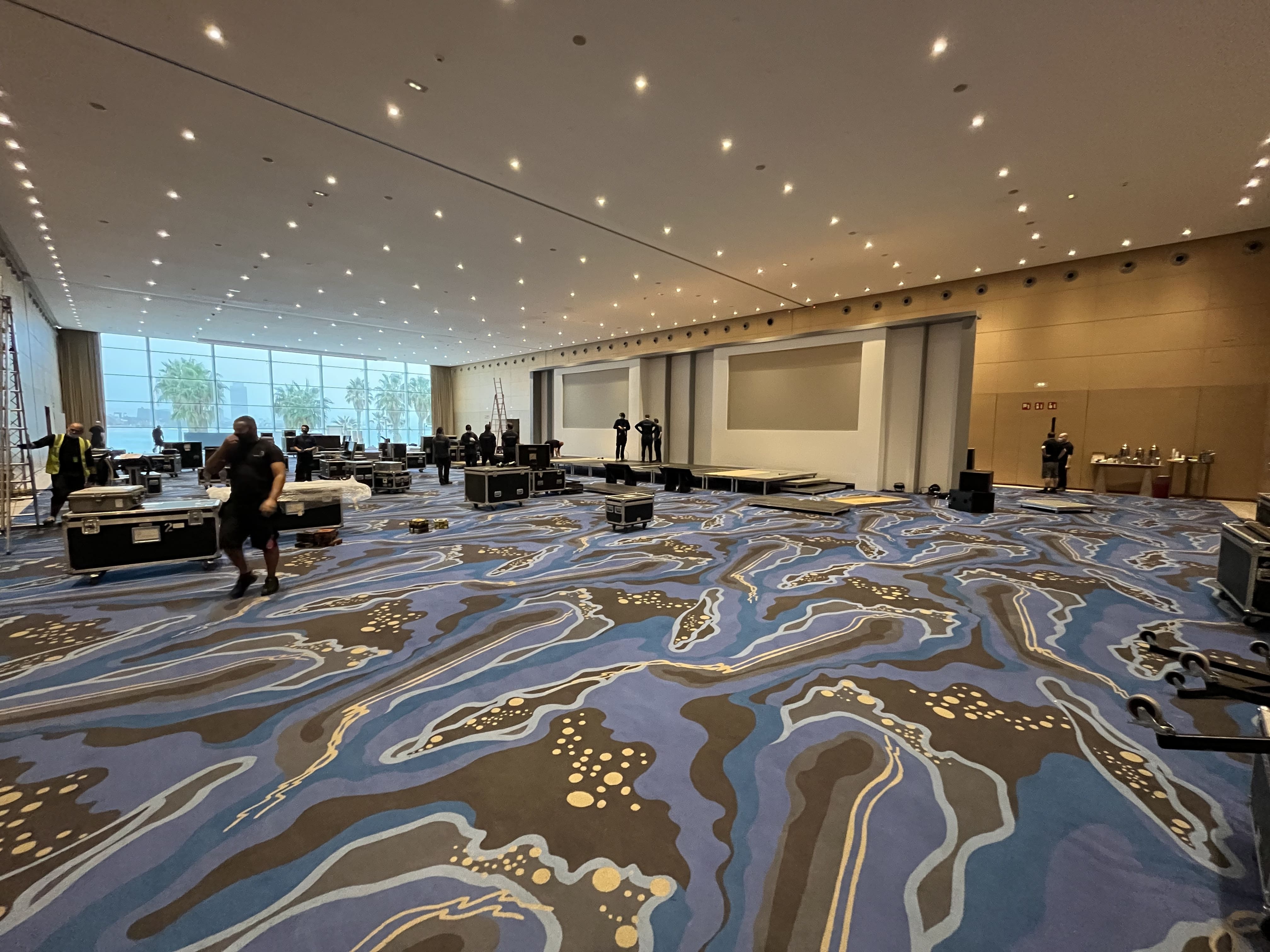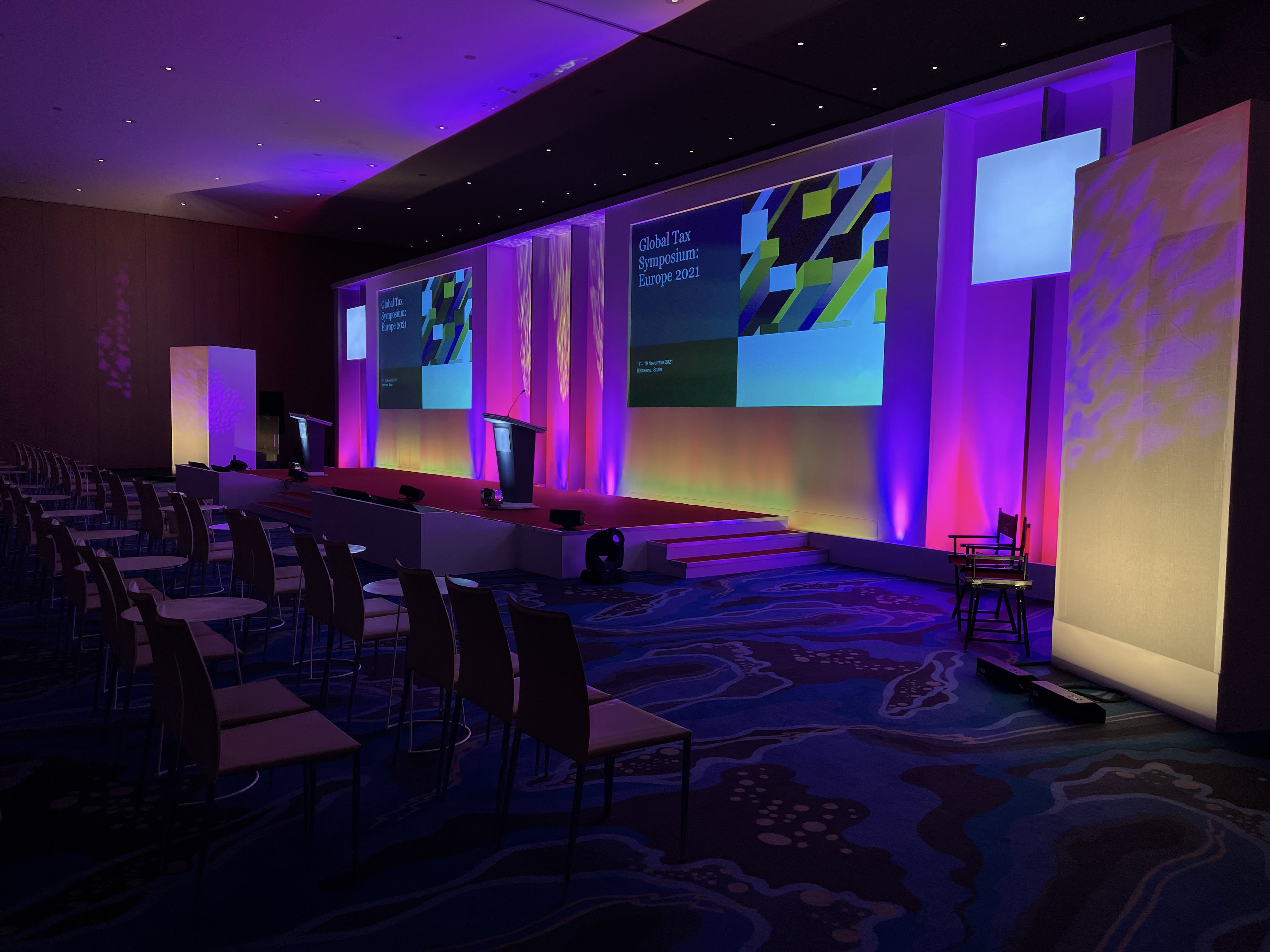 Covid Safety Precautions
The team were instructed to follow Spanish regulations along with our own rules to reduce the risk of catching and spreading COVID-19 . In line with Spanish law, we operated a strict masks policy – unless you're eating or drinking, masks are to be worn. We also supplied our client with branded anti-bacterial hand gel dispensers. The registration desk was also shielded via plastic Perspex screens to limit contact with the 200 delegates who had travelled from around EMEA! Surgical masks were bought in bulk so that delegates had easy access to face coverings, and we also provided pocket sized anti-bac gels & lateral flow tests.